TARGETED
INVESTING, STRATEGY, ANALYSIS
Archer targets specific cities and property types to help investors build their ideal portfolios with confidence and precision
Get Started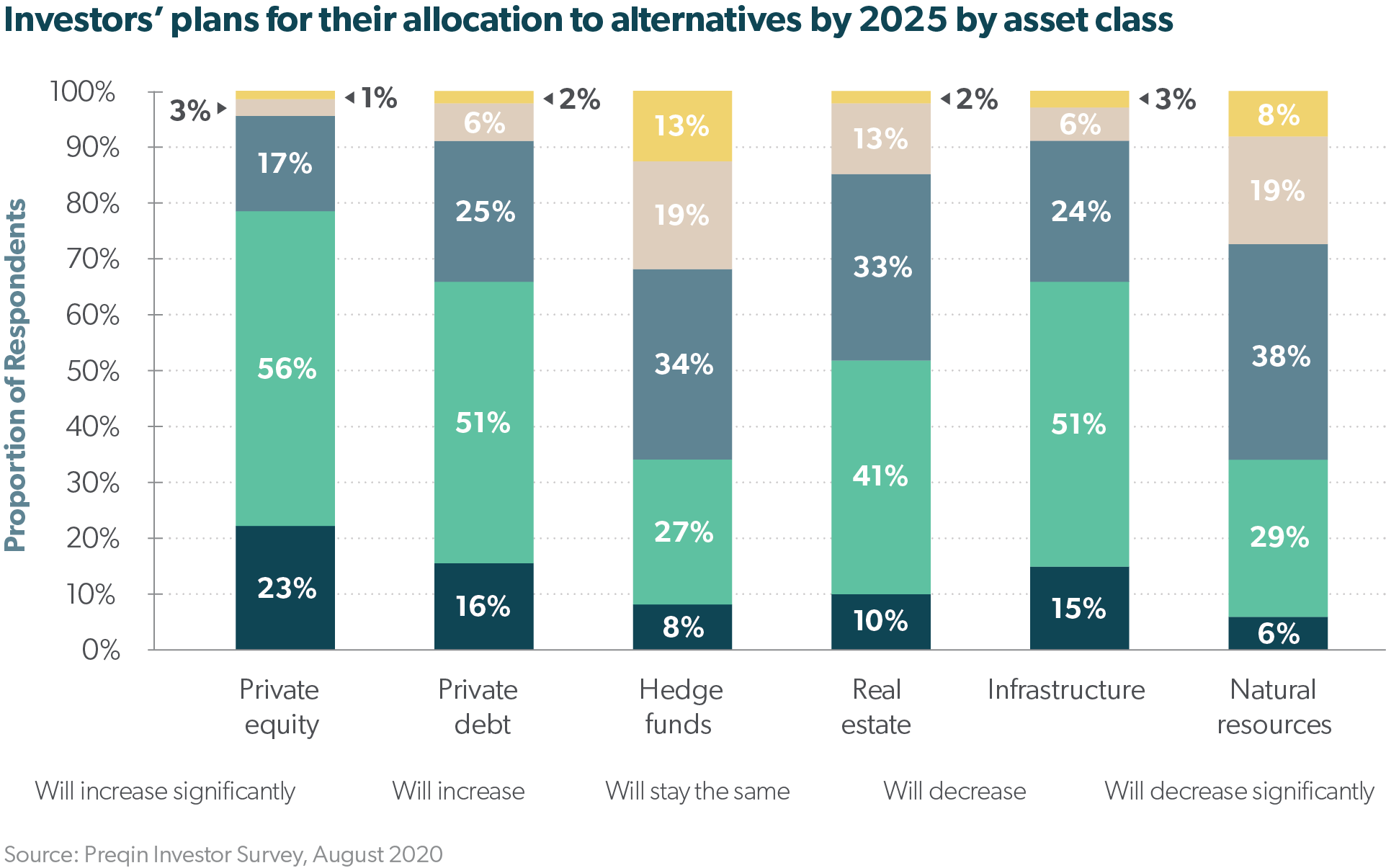 Real Estate Delivers Income-Enhanced Diversification
Investors have increasingly embraced real estate to deliver income-enhanced portfolio diversification. Demand from both private and institutional investors for real estate assets is expected to grow substantially.
Private Real Estate Less Volatile than Equity REITs
Private real estate moves in tandem with GDP, but is less volatile than equity REITs. Investors looking to protect themselves against market volatility while increasing portfolio diversification will find Archer's city-property pairings an exciting investment offering.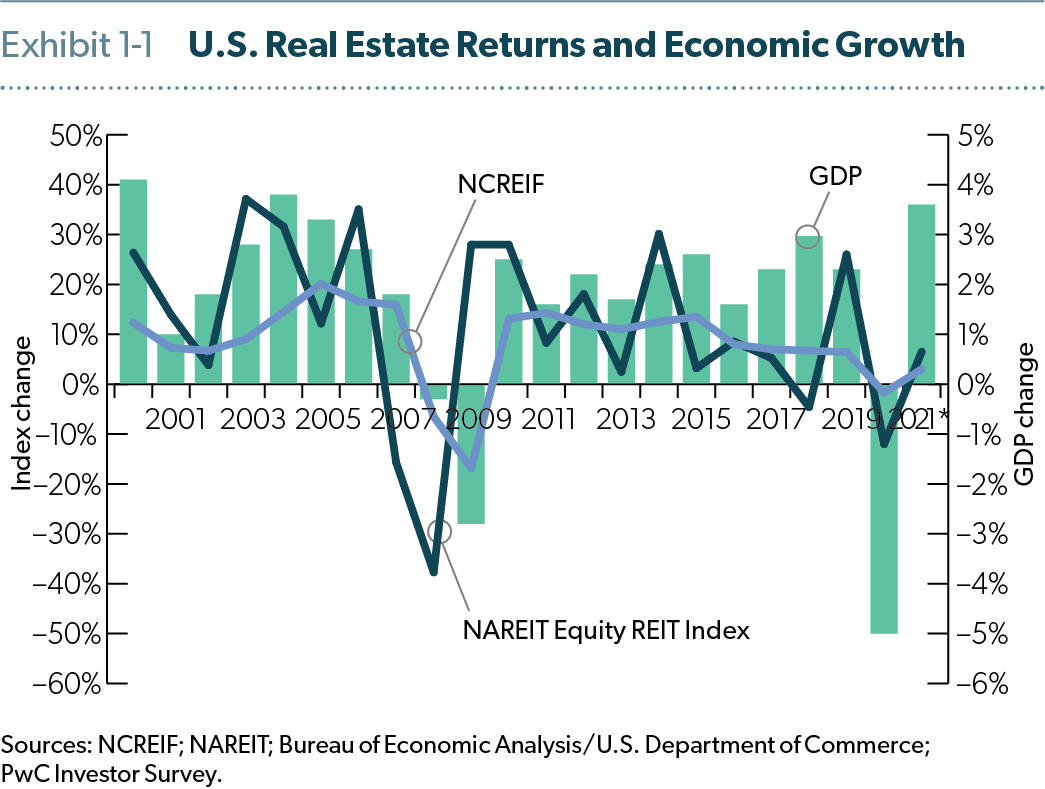 Archer combines the entrepreneurial spirit of technology visionaries with the
focused determination of traditional real estate investors.
Archer has generated excitement and interest across several industries, gaining the support of prominent real estate professionals, fintech executives, and venture capitalists
Building on the basics Archer combines traditional practices with the newest advantages in technology
EXPERIENCED TEAM
Archer's core team consists of savvy fintech entrepreneurs, real estate leaders, and experts in property acquisition, capital markets, and data analytics. Its network of partners and local market experts spans the country and is expanding daily.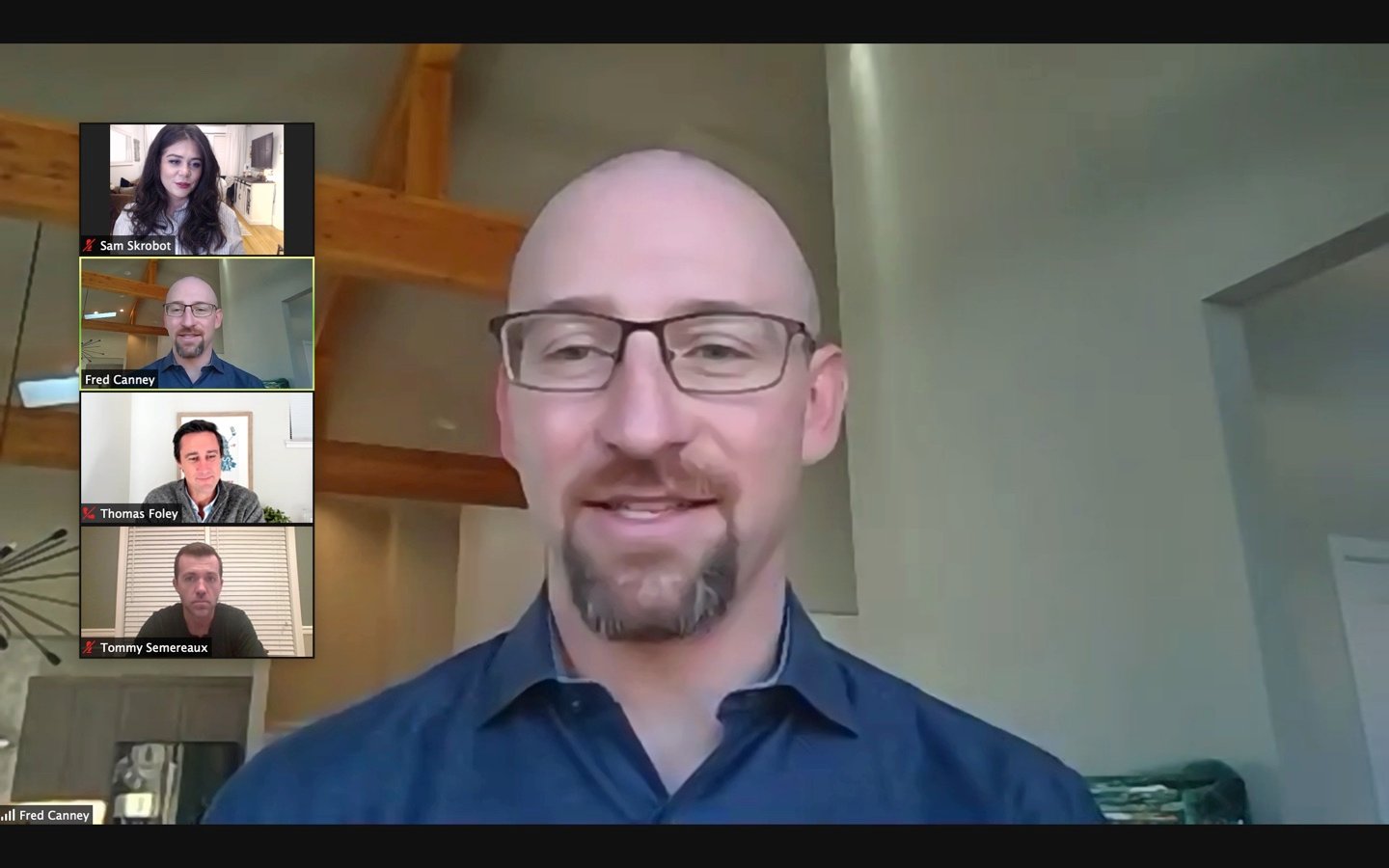 Powerful Technology
Archer's technology platform, Actionable Insights Model (AIM), monitors millions of data points spanning all major property types and significant metro areas in the United States. With more than 500,000 properties, AIM enables acquisitions teams and investment strategists to source off-market deals and deploy capital effectively.
CITY-PROPERTY PAIRINGS
Guided by AIM, Archer enables investors to customize their real estate portfolios based on the amount of exposure they desire in particular markets and property types. Investors can utilize Archer's investment funds to diversify their existing portfolios or to enter new markets that offer growth opportunities. Archer targets specific cities and property types to help investors build their ideal portfolios with confidence and precision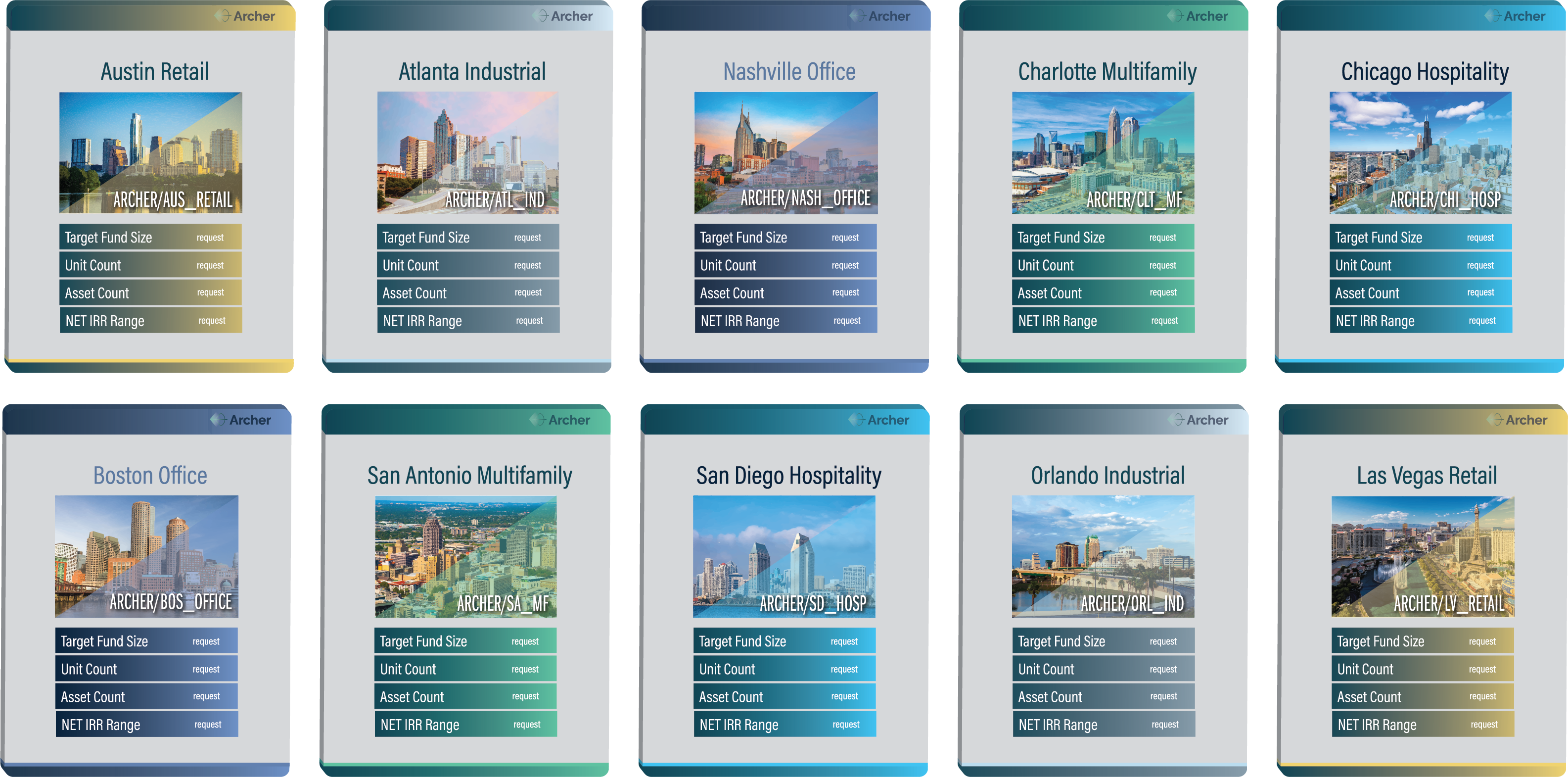 Index-Like
Archer's investment vehicles offer lower fees while enabling investors to build portfolios that meet their particular requirements. Additionally, these funds protect against idiosyncratic, asset-level risks that occur with direct investment.
Archer serves institutional & private investors
Archer also works with property owners looking to enhance their investment strategy and portfolio management. From recapitalizing an existing property to sourcing off-market transactions, Archer's expert team and innovative technology can help property owners achieve their objectives.
0
Archer has partnered with more than 50 advisors, experts, and organizations, and the firm's network of advisors, investors, and supporters is growing daily. Archer's network includes investment management and asset management experts, technology advisors, data partners, and family office representatives.
+
0
Every day, Archer's transformative technology, AIM, monitors hundreds of thousands of properties across the nation and millions of data points. The platform is continuously collecting data from new and established sources and providing analytics on an asset and market level.
0
Archer is launching its investment strategy with a focus on multifamily properties in 20 U.S. markets that indicate high demand and strong growth. The firm plans to build multiple property-specific funds within each market before eventually expanding into new markets that meet its investment criteria.