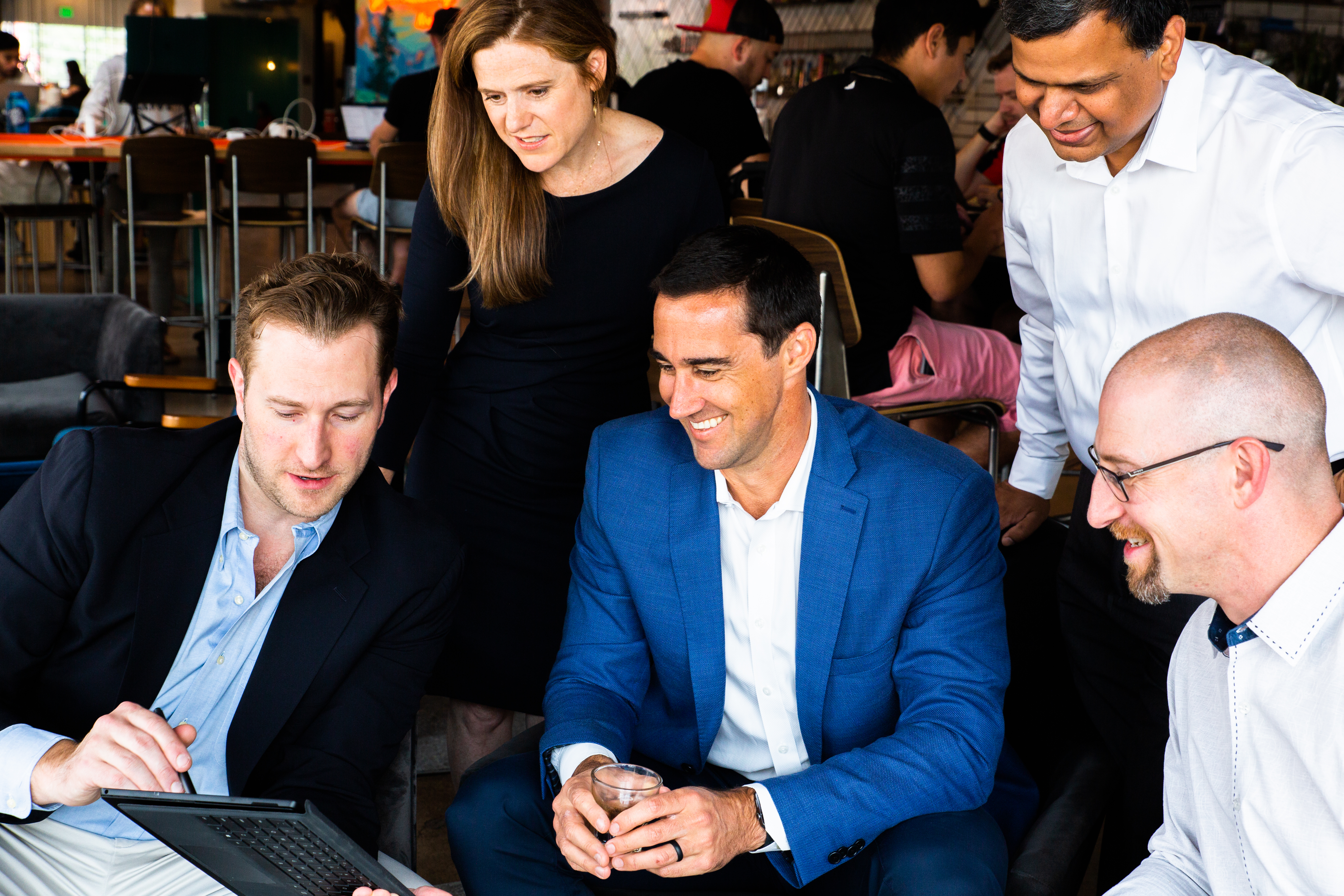 tl;dr: Aggregation is only half the battle. Archer aggregates deals from everywhere—on and off-market—and then curates them for you based on your investment strategy.
Aggregation was once at the bleeding edge of technology. Consider the RSS feed. When first introduced, it changed how people were able to consume daily content on the internet. No longer did they have to comb through news sites and blogs to find new updates. All of the day's headlines were gathered into one spot. It was time-saving magic—back in 1999.
Since then, technology has advanced beyond aggregation and into curation. Algorithms no longer simply collect all available information. They now anticipate what's most relevant to us based on myriad data they've collected about our wants, needs, and preferences. A Facebook or TikTok feed is the perfect example. These algorithms are expertly calibrated to deliver the content most relevant to you. (And if you've ever been down a Facebook or TikTok "hole," you know they're very, very good at it.)
At this point, you might be wondering, if this technology is out there, why hasn't it been leveraged in commercial real estate (CRE)? At Archer, we wondered the same thing, and we found no good reason. So we built it. Archer is a deal curator.
No doubt about it, aggregation saves time. But curation saves more. Here's how that might look for you.
Starting with aggregation
Until now, there hasn't been an easy way to aggregate marketed CRE deals. You can go to each broker's website, sign up for the email blasts, and wait for the deals to be delivered in droves to your inbox. This is a start, but there's still no easy way to view all the deals together, side by side, with their pertinent details. Without curation, each deal carries equal weight, and it's your job to sort out the differences. Which ones best match your buy box? You'll have to research each one to find out, and you'll either have to look into all of them or stop when you find one that's suitable, knowing a better deal could be the next one on the list.
There are hundreds of deals launched each week, so this is no easy task. Here's a quick breakdown of what the typical marketed deal flow looks like in terms of property types and strategies.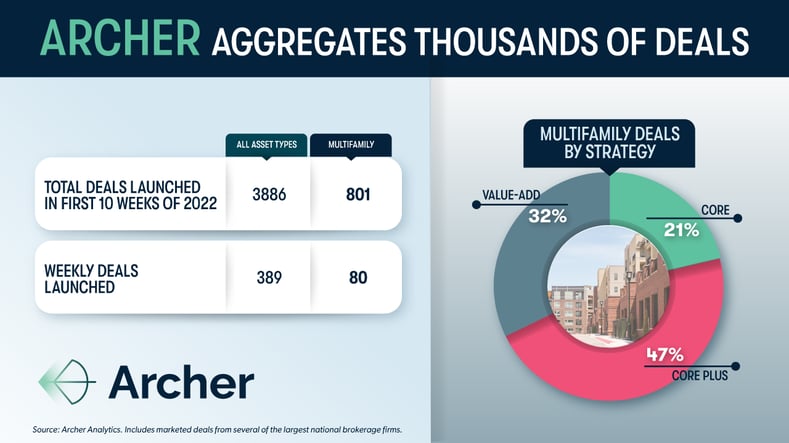 What does this mean in terms of time? There are at least 80 multi-family deals launched per week, so let's say you spend 5 minutes on each to find out if the deal is even potentially feasible. That's 400 minutes a week just to separate the wheat from the chaff. Maybe 20 of those deals are potentially suitable, enough that you'd spend another 5 minutes to dig deeper. There's another 100 minutes to pare down your list to maybe 5 or 10 assets, which brings us to 500 minutes. Eight hours. That's an entire work day you could spend evaluating a week's worth of deals. In the bigger picture, that could potentially add up to about 20% of your working time every year.
For our typical client, only 4.1% of deals—or 3 of those 80—are a match with their strategy. Without curation, that's a lot of time wasted on deals they're never going to buy.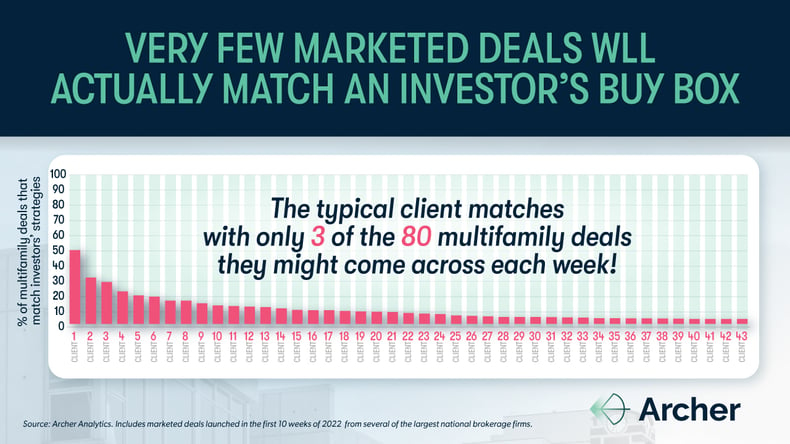 Aggregation enhanced with curation
Archer helps solve the aggregation challenge—then we go one step further and provide you with a curated list of deals that are best for you. We give you back those 8 hours you spent sorting through deals, trying to find the ones that match your buy box. The preliminary research is done for you. Rather than receiving a complete list of all marketed deals that you have to wade through, you get a custom list of the deals most relevant to you. And with Archer, those deals are scored.
Our algorithm combs through all marketed deals and scores each deal against your Digital Buy Box, which we build using information gathered during an in-depth strategy call with one of our consultants. You'll get top deals ranked by how well they align with your investment strategy, including:
Property type

Target markets

Neighborhood preferences

Vintage

Target return

Unit count
The deal scores are 100% customized to your strategy. No more hunting. No more guessing. Each deal's score is prominently displayed so you can get more deals done with less time wasted.
If you think about it, with all of this information delivered to you, you basically have an eight-hour jump-start on your competition each week.
How to get curated deals
Just send us a message. Really, it's that simple. We'll ask you questions about your strategy, put together your unique buy box, and start delivering deals. No strings. No cost.
What do you have to lose?
Drop us a quick note here to set up a time to chat.