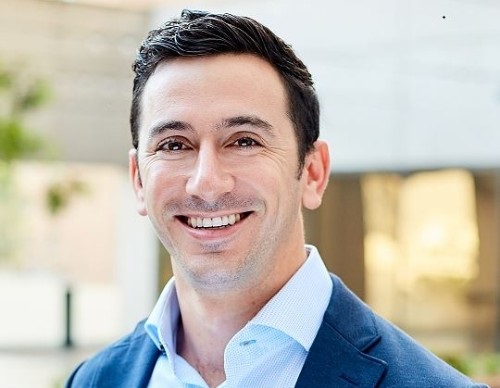 This week Archer is highlighting one of its fantastic advisors – Eric Roseman. Eric serves as vice president of innovation & technology partnerships for Lincoln Property Company. He is responsible for strategic innovation and special projects for LPC's Commercial division and the LPC West region.

Eric also leads LPC Ventures, Lincoln Property Company's strategic venture capital arm. LPC Ventures is strategically positioned to invest in early-stage companies with the potential to radically change the real estate industry.

Read on to learn Eric's insights into technology trends in the CRE industry.

ARCHER: Where do you see the biggest needs for tech-focused solutions within commercial real estate?  
ERIC ROSEMAN: On the sourcing side, we see a huge desire for data to be readily available and easily parsed to make decisions. We know there's endless amounts of data out there, but very few are making sense of it all in one cohesive approach. It's very piecemealed. I also see a lot of technology desires around capitalization and how you find the right investors or lenders for a given project. Marrying up capital and deals is an art right now, not a science. 

ARCHER: Over the past five years, PropTech and real estate-focused FinTech companies have really gained traction. Within the industry, what kind of companies/investors/professionals are driving adoption? 
ERIC ROSEMAN: We see a lot of the smaller, more nimble, more daring operators and sponsors taking a swing at adopting technology, especially as it relates to bringing in fresh capital sources. The larger real estate companies are exploring it, staying attuned to what's happening but aren't often forced to make swift changes because they have well-engrained, and often highly successful, ways of doing business. We see the asset classes that are out of vogue taking the biggest action to make changes ... to try to become in vogue again. 

ARCHER: What do you consider to be the most game-changing use of technology in CRE today? 
ERIC ROSEMAN: It's really a mix of a few things. I think all the market data companies that have empowered the end users (investors, tenants, brokers) to see available inventory have had the biggest change to commercial real estate from a decade ago. The fact that you can invest in a property in California from your seat in Texas and take a virtual tour, use google streets to see the area around an asset, and then use apartments.com/costar.com to see what the comps are in and around the asset and then be able to invest in the deal without ever going out to the asset is pretty amazing and has democratized private financial markets. 

ARCHER: What do you think sets apart the PropTech and FinTech companies that succeed versus those that fail? 
ERIC ROSEMAN: Those startups in real estate that focus on cost savings tend to fail. Those that focus on revenue generation and new sources of income tend to win. I usually think about it in that context. There are exceptions to that rule, of course, and we've seen a few that have broken that mold, especially when you talk about energy savings in PropTech. 

ARCHER: Within the industry, where do you think technology can have the biggest benefit or impact today? 
ERIC ROSEMAN: 1. Helping bring the best deals to bear from a visibility standpoint on the front end, and 2. For an existing asset, using technology to ensure the safety and security of an asset (and its tenants) using modern technology stacks can have the biggest impact to an individual. 

ARCHER: What advice do you have for real estate investors, regardless of their size, to help them evaluate technology solutions and tech providers so they can make smart decisions regarding their technology spends? 
ERIC ROSEMAN: Don't build it yourself! Find the best-in-class tools that solve your top five problems and make sure they all can play nice with one-another and tie them together and build steps/operations that fit them into your investment and management process. 

ARCHER: For the longest time, commercial real estate lagged other industries in terms of technology solutions, providers, and adoption. How would you describe the industry now? Has it caught up?
ERIC ROSEMAN: Like anything else, there are tech-forward market participants and there are more analog market participants. As a whole, I think real estate companies have adopted a lot of technologies but there's always a new flavor of the month and it's important to remember that you can't always chase the shiny new object. So, this is my defense of the industry. I don't think it's as "dinosaur" as people like to say it is. That's just an easy way to place blame on prospective customers that might not be buying enough of their product. 

ARCHER: Let's switch gears and talk a little about your role within Archer. How did you get involved with Archer? 
ERIC ROSEMAN: I met Thomas while he was an investment sales broker and was captivated by his frustration at how investors find deals - it's a reinvented hunting expedition every time. I was intrigued by the idea that someone could build a data analytics solution that shows you where the honey pot is and produce directions to get there. I agreed with that vision and wanted to ride along in the shotgun seat and help bring it to life. I was also captivated by the long-term vision that investors should be able to buy baskets of investments that are more concentrated and more highly correlated than what the current REIT products tend to offer. 
ARCHER: What excites you the most about Archer? 
ERIC ROSEMAN: I think the Archer team is incredible and is going to really change the way real estate investors source off-market deals. The pursuit and the hunt is riveting but I'm excited for the smart hunters to realize they can have an entire data-driven approach to know exactly where to find the alpha. It's not okay to just work hard, you have to work smart. Working with Archer is working smart. 

ARCHER: Based on your experience with Archer and other PropTech ventures, what do you see as the role of a great advisor? 
ERIC ROSEMAN: Someone who can open up doors that the company doesn't have access to opening, someone who can be a high energy and yet highly empathetic listener to a founding team that is working tirelessly to build a business. Lastly, always being a good representative for the company in the public sphere.