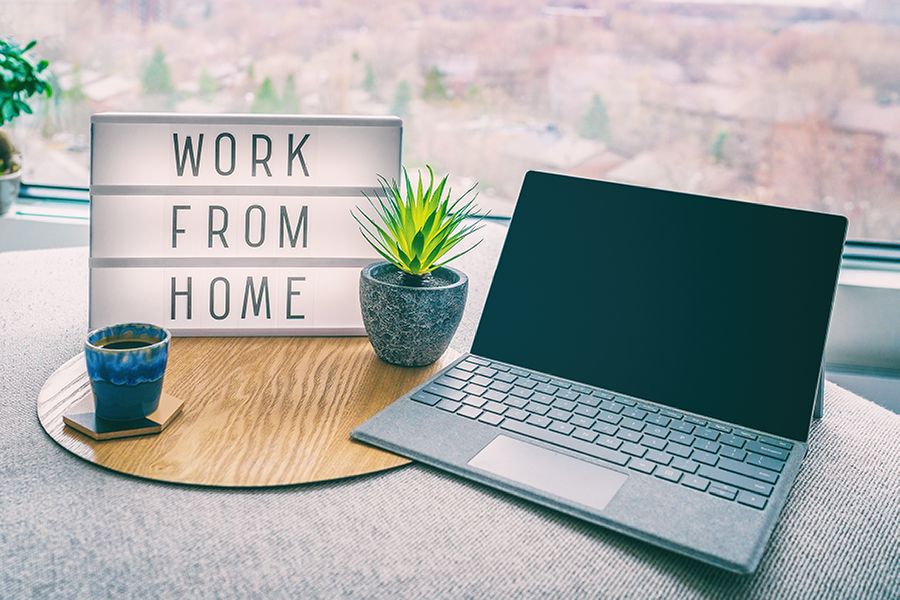 While there's been a lot of discussion about what WFH means for office owners and investors – the W part of the equation – the real estate community has overlooked an equally important part of the equation – the H.
For more than 15 million households, home is an apartment. Of those renters, 41.5% work remotely, according to a 2020 survey by the National Multifamily Housing Council and Kingsley Associates.
[The Archer team is fully remote, BTW, and scattered across multiple time zones]
Even though the U.S. has made great strides with COVID vaccinations and lower infection rates, the vast majority of employees that were working from home during the height of the pandemic have yet to return to the office. And most of them don't want to – at least not full-time.

Multifamily investors need to be thinking about how WFH will impact their current investment strategy and perhaps consider tweaking it to take advantage of this trend.

Investors follow renters
While researching WFH, the Archer team came across an interesting survey conducted by X-Chair, which provides ergonomic office seating. The survey collected data from more than 2,500 respondents and found that only 15.2% have returned to their offices full-time. That's a surprisingly low number given that many states have fully reopened.

Shockingly, 85% of survey respondents are still working from home (WFH), 61.4% fully remote and 23.4% following the hybrid model, working partially in-office and at home.

While some employees want to return to the office, primarily because they miss the camaraderie or feel more productive in an office environment, far more employees want the flexibility of working from home.

That flexibility means that employees no longer are tethered to specific cities or markets just because their employers are there. They now have the opportunity to relocate to areas that are less costly and perhaps provide a higher quality of living.

It's probably an overstatement to say that there's been an exodus from expensive gateway markets such as New York City, Los Angeles, and San Francisco. But it is accurate to say that secondary and tertiary markets such as Austin, Nashville, Raleigh (N.C.), and Salt Lake City have experienced significant population growth and in-migration.

To that end, many multifamily investors are increasingly interested in entering markets that they never would have considered before. Working with Archer, investors can use our AIM recommendation engine to identify the areas that they would like in new markets based on where they've invested in markets they know best. This can accelerate the pain and delay of new market entry from years to weeks.

Capitalizing on WFH

WFH has not only influenced where people want to live, it has also impacted the types of communities, floorplans, and amenities that renters prefer.

While leasing activity and demand for urban apartment properties has taken a bit of a hit during the pandemic, suburban multifamily properties have benefited from increased activity, primarily driven by renters seeking more space, both inside and outside.

Because renters are spending so much more time in their apartments, every inch of space is increasingly important. They're looking to upsize so they have dedicated working space.

Across the nation, in markets of all sizes, multifamily owners and investors saw demand significantly increase for two-bedroom units. They were able to increase rates for two-bedroom floorplans, as well as one-bedroom units with studies.

Because Archer is ingesting so much real estate data, which includes operating statements from actual properties across the country, we have been able to create incredibly precise benchmarks around OpEx and best asset management practices that we share with our clients.

Plenty of renters are looking for amenities outside the four walls of their unit to WFH more successfully. They want reliable, high-speed Internet throughout the apartment community so they aren't chained to their desks, and therefore, prisoners in their units.

Multifamily investors are searching for acquisition opportunities that allow them to capitalize on the WFH movement. Many are looking outside their preferred property style – mid-rise vs garden-style, for example – or outside their preferred zip codes.

Other investors are considering value-add opportunities that would allow them to renovate units to add Zoom corners and update leasing offices and/or clubhouses to create public co-working spaces and private work suites that could be an additional source of income.

Archer's data platform, AIM, is constantly learning new value-enhancing markers that can be applied to assets. We think of these are "factors" that can ultimately be stacked on top of one another in order to unlock additional returns. WFH trends present some of the largest seismic shifts in real estate where these factors are adjusting faster than ever.