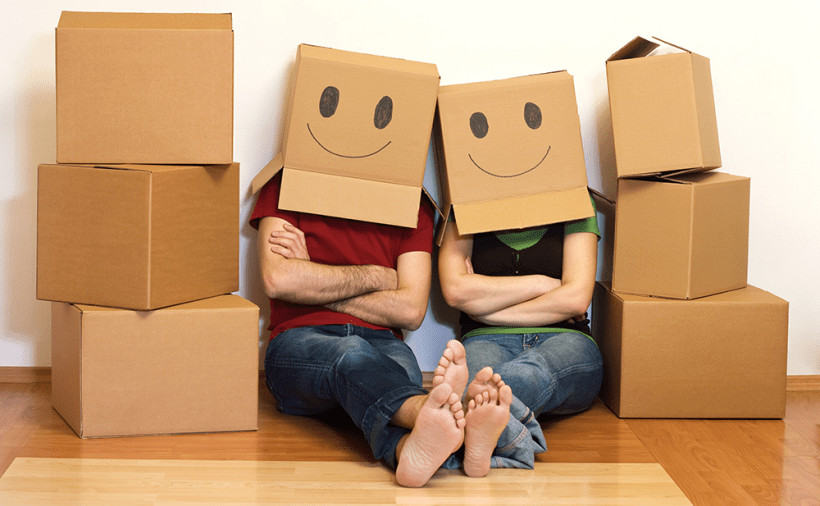 Key Takeaways

• Pandemic shapes U.S. migration patters
• Top 10 reasons why people have migrated throughout history
• Annual population migration trends
• Locales that are gaining population and losing population
• Ongoing hot migration markets

Over the course of history, people have migrated from different continents, different countries, and different cities for a variety of different reasons.

Think about what keeps you anchored in a particular place. Do you stay because you can't imagine living anywhere else? Or maybe you stay, not because you love it, but because there's too much tying you down – employment or family obligations, perhaps.

The pandemic pushed many Americans to cut ties with their hometowns and move elsewhere. During the early months, some people moved because they were fleeing the virus in large urban metros like New York City. Others moved because work-from-home mandates made it possible to act on a dream that had previously been unobtainable.

The pandemic also accelerated relocations to more affordable cities. Americans, young and old, hightailed it out of gateway cities to less expensive locales both near and far. For example, people abandoned the exorbitant housing prices and rental rates in the Bay Area and Silicon Valley, moving a little east to Sacramento or a lot east to Austin, Texas, to enjoy a lower cost of living and a better quality of life.

As the Delta variant drives COVID infection rates up, migration likely will continue, reshaping demand for commercial and residential real estate across the nation and forcing multifamily developers and investors to re-evaluate their strategies.

Top 10 reasons for migration throughout history

1. To escape past or future persecution based on race, religion, nationality, and/or membership in a particular social group or political opinion
2. To escape conflict or violence
3. To find refuge after being displaced due to environmental factors
4. To seek superior healthcare
5. To escape poverty
6. To offer more opportunities to children
7. To reunite with family
8. To obtain education
9. To escape/avoid climate disasters
10. To marry

Numbers 5 (to escape poverty), 6 (to offer more opportunities to children), and 8 (to obtain education) are particularly applicable in today's migratory environment.

In late 2020, United Van Lines conducted a survey examining the reasons behind Americans' migration patterns. The survey results indicated 40% of Americans who moved did so for a new job or job transfer (down from prior years), and more than one in four (27%) moved to be closer to family (which is significantly up over prior years).

Data from March to October 2020 also revealed the COVID-19 pandemic influenced Americans' decisions to move. For respondents who cited COVID-19 as an influence on their move in 2020, the top reasons associated with COVID-19 were concerns for personal and family health and wellbeing (60%); desires to be closer to family (59%); changes in employment status or work arrangement including the ability to work remotely (57%); and wanting a lifestyle change or improvement of quality of life (53%).

Stuck for decades

In the year before COVID-19 swept the country, fewer Americans changed residence than in any year since 1947, when the Census Bureau first started collecting annual migration statistics. Between March 2019 and March 2020, the percentage of was 9.3% – a post-World War II low that came on the heels of a year in which the nation's total population growth fell to a 100-year low.

The sustained downturn in migration actually began in the 1960s when a variety of demographic and economic forces merged to keep people in place – the rise of dual-earner households, an aging population, and the emergence of more homogenous labor markets across the country. By the late 1990s, only about 15% to 16% of the population moved each year, dropping to 13% to 14% in the early 2000s, according to Brookings Institute.

For those Americans that did move in the years leading up to the pandemic, most were either seeking employment opportunities or priced out of the markets in which they lived due to high taxes and lack of affordable housing.

Obviously, those reasons still exist today. But the pandemic's initial lockdowns brought on some significant shifts that influenced American's living situations. Allowed to work from home, but unable to travel, many singles and families decided they needed larger spaces to live to accommodate this new dynamic, while others moved to live with their families, not only to help with expenses, but also childcare.

Westbound, southbound

Over the past 18 months, Americans continued to move westbound and southbound, according to United Van Lines' 44th Annual National Migration Study released earlier this year. Unsurprisingly, COVID-19 pandemic factored into and accelerated many of those decisions to move.

Top Outbound Locations (percentage of total outbound moves):

1. New Jersey (70%) for the past three years
2. New York (67%)
3. Illinois (67%)
4. Connecticut (63%)
5. California (59%)

Top Inbound Locations (percentage of total inbound moves):

1. Idaho (70%) for the second consecutive year
2. South Carolina (64%)
3. Oregon (63%)
4. South Dakota (62%)
5. Arizona (62%)

Coastal markets population erodes

Throughout the pandemic, Americans moved out of expensive gateway markets – the Sexy Six as they're known by institutional and private real estate investors. Indeed, these markets experienced significant population declines in 2020 and into 2021, according to U.S. Census Bureau data and RealPage.

New York suffered the most dramatic annual net population decline, losing more than 108,000 residents in 2020, a total population decrease of 0.6%. This marks the fourth consecutive year of population loss for New York.

On the other side of the country, Los Angeles mirrored New York's out-migration. More than 128,000 residents left Los Angles for other U.S. cities in 2020.

In fact, California's biggest markets – Los Angeles, San Francisco, and San Jose – collectively lost hundreds of thousands of residents. These markets also happen to be among the most expensive apartment markets in the nation, with rents of $2,200 to $2,800 as of April 2021, according to RealPage.

Sun Belt markets shine

So where are Americans moving during this pandemic-created migration? Many Sun Belt markets were magnets for in-migration, primarily due to their affordability – relative to gateway markets, of course – and quality of life.

Notable relocation hot spots in 2020 include several markets in Texas (Austin, Dallas-Fort Worth and Houston) along with Atlanta, Charlotte, and Phoenix.

These markets in the nation's Sun Belt enjoyed sizable apartment demand in the past year, as these less expensive areas offered solid employment opportunities with diverse economies and appealing lifestyle options.

The Dallas-Fort Worth area posted a net population gain of nearly 120,000 new residents in 2020, with this increase expanding the local population by 1.6%. The Metroplex saw big gains in domestic migration in the past year, with 58,000 residents moving in from somewhere else in the U.S. That represents an increase of 24.7% over 2019's net migration gains. Additionally, International migration was also big in Dallas-Fort Worth. The region gained nearly 16,900 new residents from outside of the country.

According to RealPage, Dallas-Fort Worth leads the nation in terms of apartment demand and construction with average monthly rents running about $200 to $300 below the national norm.
The capital of Texas, Austin, is the most expensive apartment market in the Lone Star State with average prices of $1,335 as of April 2021, which is roughly $100 below the national average.

Austin saw its resident base increase by nearly 67,200 people, or 3% in 2020. This was the strongest percentage growth rate reported among markets with 1 million or more residents nationwide.

Three smaller markets experienced faster growth than Austin, with rates of 3.4% to 3.9% in The Villages, Fla., St. George, Utah, and Myrtle Beach, S.C. The total population of those cities is roughly 100,000 to 300,000 residents.

Monitoring hot markets

Here at Archer, our technology platform, AIM, is monitoring the markets that are reporting the highest levels of population migration.

Additionally, our team is actively working with several real estate investors to identify off-market multifamily assets in markets such as Austin, Charleston, Denver, and Dallas-Fort Worth among others.

Using AIM's innovative and proprietary seller propensity score, Archer is helping real estate investors source off-market deals to meet their investment criteria. If you'd like to hear more about Archer and AIM's capabilities, please reach out.